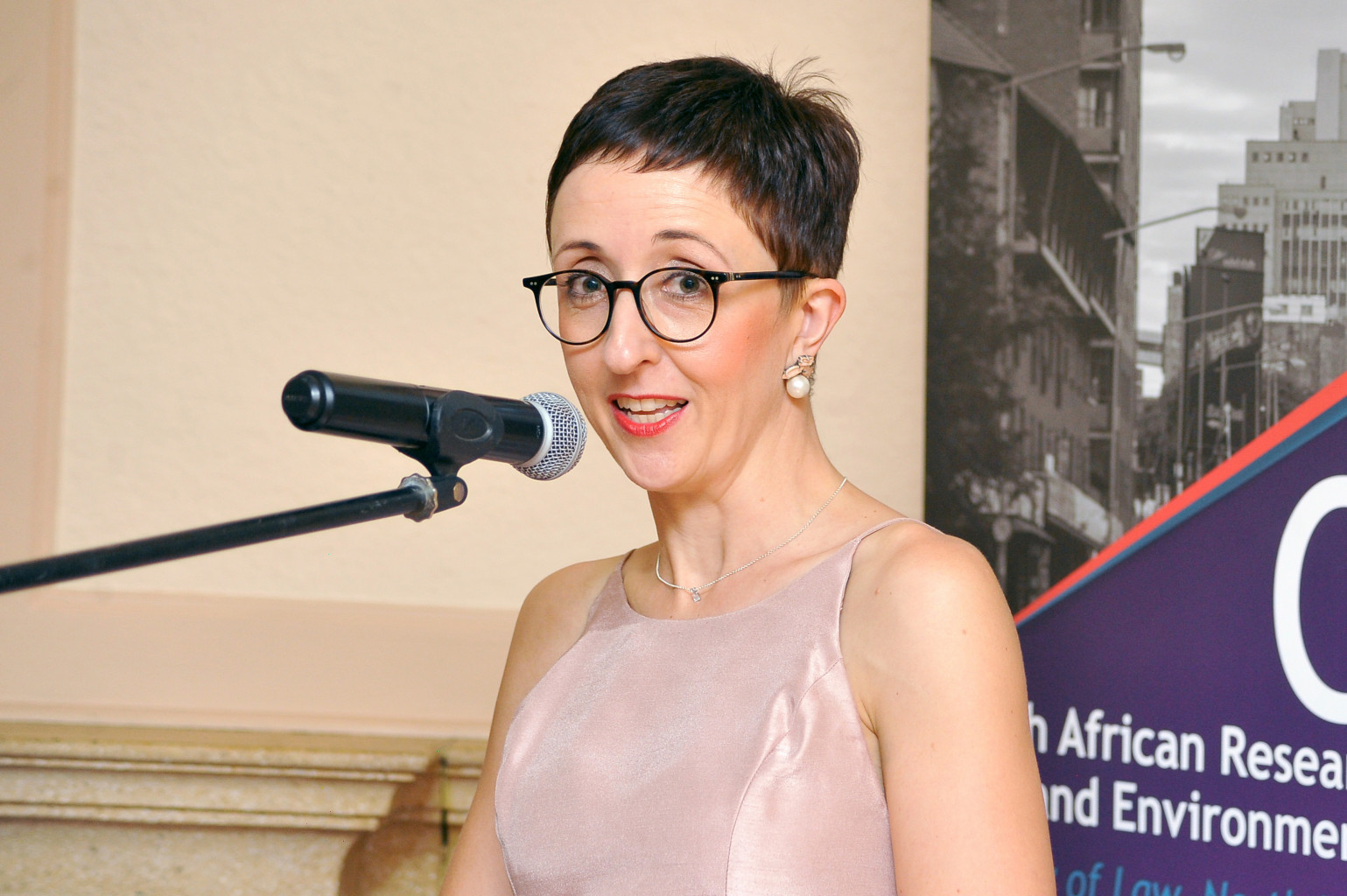 Prof. Dr. Anél du Plessis' academic career commenced in 2005 as a lecturer. Prior to that she had served as a research intern for the South African Human Rights Commission (SAHRC) and the NWU Centre for Environmental Management (CEM) - positions which built on her LLM study on international trade and environmental law. Her early work on the plight of local communities at these institutions triggered her interest in the intersecting domain of South African environmental law and local government. Her expertise in this area developed significantly during extended research periods abroad. Since then, she has progressed in 5 years from lecturer to Associate Professor and then to full Professor of Law (2012). In 2014 she took up a 12-month post-doctoral Alexander von Humboldt Scholarship with the Humboldt University, Berlin.
At present, her scholarship focusses on the nexus area of environmental-, local government and different aspects of human rights law, sustainability and urban governance. She is the editor of the first and still the only extensive volume on South African environmental and local government law. 
Most recently she has co-edited "The Globalisation of Urban Governance" (Routledge, 2019) with Helmut P. Aust. She has published widely and supervised more than 40 post-graduate students and post-doctoral scholars. She coordinated the NWU's LLM Programme in Environmental Law and Governance from 2015-2018 and served as the Acting Director: Research of the NWU Research Unit: Law, Justice and Sustainability from June 2018-January 2019.
From 2015-2019 she co-headed an Alexander von Humboldt research project with the Freie Universität, Berlin with the focus on "Safe and Sustainable Cities". She is a rated researcher of the South African National Research Foundation (NRF), served as an elected member of the South African Young Academy of Science (SAYAS) and is an alumnus of the scholarship programmes of the DAAD, Fulbright and Alexander von Humboldt Foundation.
She has been a member of the Executive Committee of the Environmental Law Association of South Africa for the past fourteen years and serves on the Teaching Committee of the international IUCN Academy of Environmental Law.  She served as an assistant editor of the Potchefstroom Electronic Law Journal from 2007-2018 and has led several law and development projects in conjunction with the Konrad-Adenauer Foundation since 2007.  She regularly works on assignments for non-governmental organisations and government departments and is currently a member of the South African Law Reform Commission Advisory Committee for Project 146: Regulatory Compliance and Reporting Burden Imposed on Local Government by Legislation.